INCREDIBLE STORY!!!!
FRIENDS…  last week we had a Satellite Tag recovered in Costa Rica. Talk about a needle in a haystack. The odds of recovering one of these tags after popping off are "one in a million."  However, thanks to great friends, a great team and world-wide support we got it.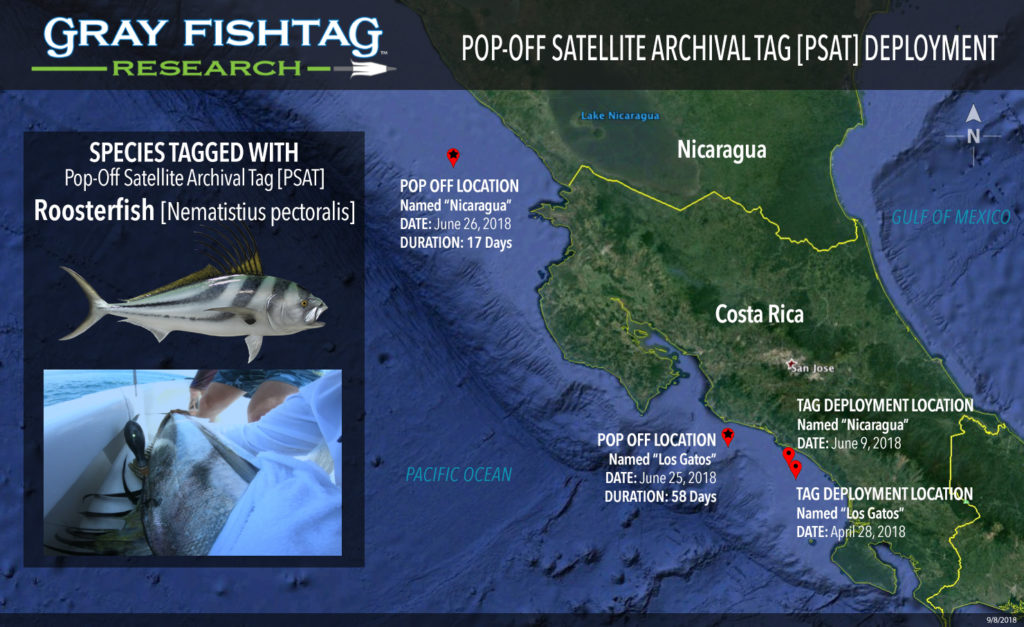 A Pop-Up Satellite Archival Tag (PSAT) that was originally deployed on a Roosterfish while fishing the coastal waters near Quepos, Costa Rica has been found and returned to us!
This PSAT was is part of a larger project evaluating Roosterfish behavior and movement along the Central American Pacific coast. It was deployed during our visit to Marina Pez Vela and our tagging group was joined by Mr. Gray Ingram and Mrs. Camilla Ingram, and sponsored by the Ortiz family and employees at Marina Pez Vela.
After being deployed for 60 days the tag popped off and was now floating in the water. Incredibly the tag was recovered by a local gentleman Mr. Emiliano Vasquez while he was kayaking the coastal waters of the Gulf of Nicoya, near Paquera, Costa Rica.  Mr. Vasquez described seeing something unusual in the water and once he pulled the tag out of the water he recognized the importance of what he found. He immediately decided it needed to be returned to its owner. After finding the contact information embedded in the tag he made arrangements to return it to one of our local representatives, Christian Bolaños of Gray Taxidermy. Mr. Vasques was thrilled to learn the importance of his effort and the fact that we will learn more about game fish, in particular the Roosterfish. For his effort we rewarded him $250.00 a pair of Costa Sunglasses and Gray FishTag Apparel.