Costa Rica Inshore Fishing: Jacks or Better to Open
Published for the Tico Times
by Todd Staley February 23, 2019
for the better part of the year, the rivers running into the Caribbean side of Costa Rica look like coffee with cream because of the runoff, mostly from the volcanoes. The San Juan, which borders Costa Rica, Rio Colorado, Tortuguero and Parismina river mouths have become famous over the years for catching tarpon.
The coffee-colored freshwater floats on the surface of the saltwater and brings nutrients to the sea that start the chain of life. The surface water looks dirty, but a couple of feet before the water is Caribbean clear, and fish have no trouble seeing to feed. As the river water pushes offshore, it collides with a current and forms a horseshoe, leaving and coming back to shore. It is as if nature had drawn a line with dirty water on one side and Caribbean emerald on the other. One side of the current will usually be flat as a pancake and the other like a washing machine on gentle cycle. Baitfish gather on the current, and the predators move in to feed.
Captains fishing the current will usually stop about 50 yards on the clear side of the current and drift back toward it. The bait of choice for years was the old Porter Sea Hawk, and bucktail and plastic jigs. In recent years, sardines, which are jigged up on small gold hooks, have become very popular.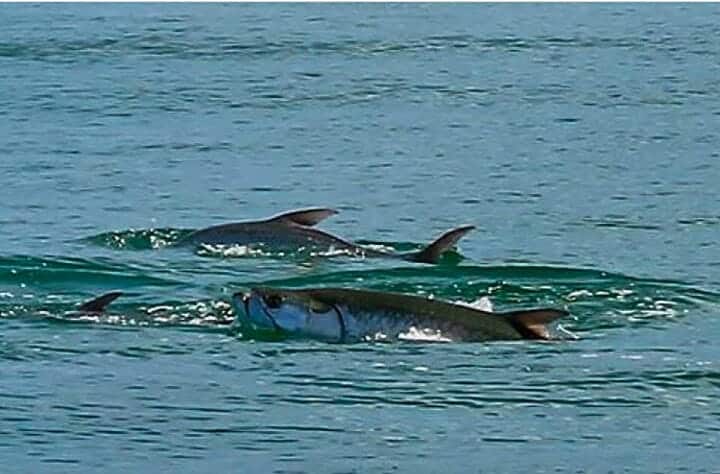 Read Blog Detail