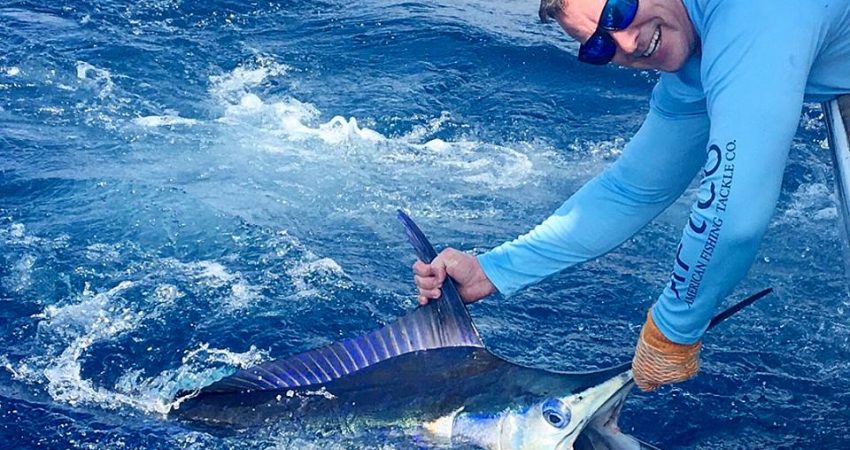 Sport fishing tourism generates nearly 500 million dollars a year in Costa Rica or almost 13% of total tourism revenue.
Published by AmPrensa.com
March 11, 2019 Ana Yancy Aguilar Featured, Nationals
The Costa Rican Sport Fishing Federation (FECOP) recently finalized a study that shows the social and economic contributions of  sport fishing in Costa Rica.
This study includes an analysis of the impact of Sport Fishing activities in Costa Rica on both macroeconomic and local levels.  This new FECOP study developed in 2018 and early 2019, determined that Sport Fishing activities directly and indirectly generate around 500 million dollars a year to the country, and represent almost 13% of total tourism revenue
The data also indicates that Sport Fishing activities have grown, surpassing other eco activities in the tourism sector.
"The Sport Fishing segment of the Costa Rica tourism industry is a substantial part of the industry accounting for around 5.6% of total tourism or between 150,000 and 200,000 tourists that come Costa Rica to fish annually. These tourists also invest in the different communities where Costa Rica sport fishing is active thus benefiting the local area families and communities. " explained Henry Marin, sociologist and author of the study. At a local level, data collected from areas such as Herradura, Quepos, Golfito, Puerto Jimenez, Flamingo, Playas del Coco and Tamarindo were analyzed. The complete study will soon be available for download on FECOP.org
For more information visit www.fecop.org
Related FECOP Projects and Features
FECOP and Larry Dahlberg Team up to Create Jobs for Displaced Workers
Read Blog Detail